Through education, compassion and touch, improved health can happen.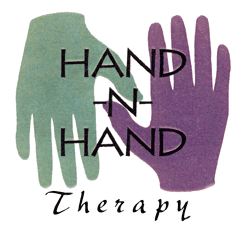 Who We Are
A highly experienced, collaborative & compassionate staff

Focused on the whole person, providing
one-on-one treatment

A cohesive team willing to work with your
other caregivers

An environmentally aware clinic

Offering a comprehensive lymphatic program that includes manual lymphatic drainage, lymphedema management, and bandaging

Dry needling
​
Hand-N- Hand physical therapists schedule up to 60 minutes per session in order to properly evaluate, treat and educate you about your condition. Being an active participant in your healthcare greatly assists in your journey towards improved health.
Typical physical therapy diagnoses we treat:
sprains & strains

bursitis & tendonitis

carpal tunnel syndrome

post op rehabilitation

arthritis

swelling

lymphedema & lymphatic dysfunctions

headache

hypermobility & Ehlers-Danlos syndrome (EDS)

fibromyalgia (FMS) & complex regional pain syndrome (CRPS)

lipedema

and more....